!DAliso ViejoTYPE html PUBLIC "-//W3C//DTD XHTML 1.0 Transitional//EN" "http://www.w3.org/TR/xhtml1/DTD/xhtml1-transitional.dtd">

Dave's Home Theater Installs a variety of electronics from simple satellite systems like Dish Direct TV or Basic Cable to Complex MultiStory Office Casino CCTV Security Camera Systems. We work with you to develop the perfect system that will work for you. Using state of the art audio video equipment. We will work with your designer builder or contractor during pre construction phase to assure your project goes smoothly.
Dave's Home Theater Aliso Viejo
If you want your electronics installed fast and right we have the experience to assure it is done right the first time all projects are over seen by a California Licensed Contractor not some rookie learning on your time $ and destroying your home Don't get a bad deal by having to double pay. If you don't believe me here is a link to some true stories.
Open

Sunday

Call Today

1-800-715-4958

Seal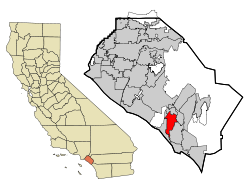 Audio Video in Aliso Viejo
within Orange County, California.
Home Thea

 / 

33.575°N 117.72556°W

 /

33.575; -117.72556

ter Setup Installation Design

Site Map
Parent Company
OFFICE MAIL
TOP OF PAGE
Installer Sign Up
BBB Report